Mon-Fri
8:00 am to 5:00 pm
Opening Hours
About Us
I am a fully qualified City & Guilds electrical engineer with over 20 years of domestic, commercial & industrial experience.
I pride myself on being friendly and approachable and always strive to deliver a high standard of customer service and satisfaction. I have worked for one of the largest international companies in the electricity supply and maintenance industry and this has allowed me to develop a broad knowledge and understanding of the many aspects of electrical installation, maintenance and certification. My attention to detail has earned me a reputation for excellent fault finding abilities and an exceptional safety record.
Contact us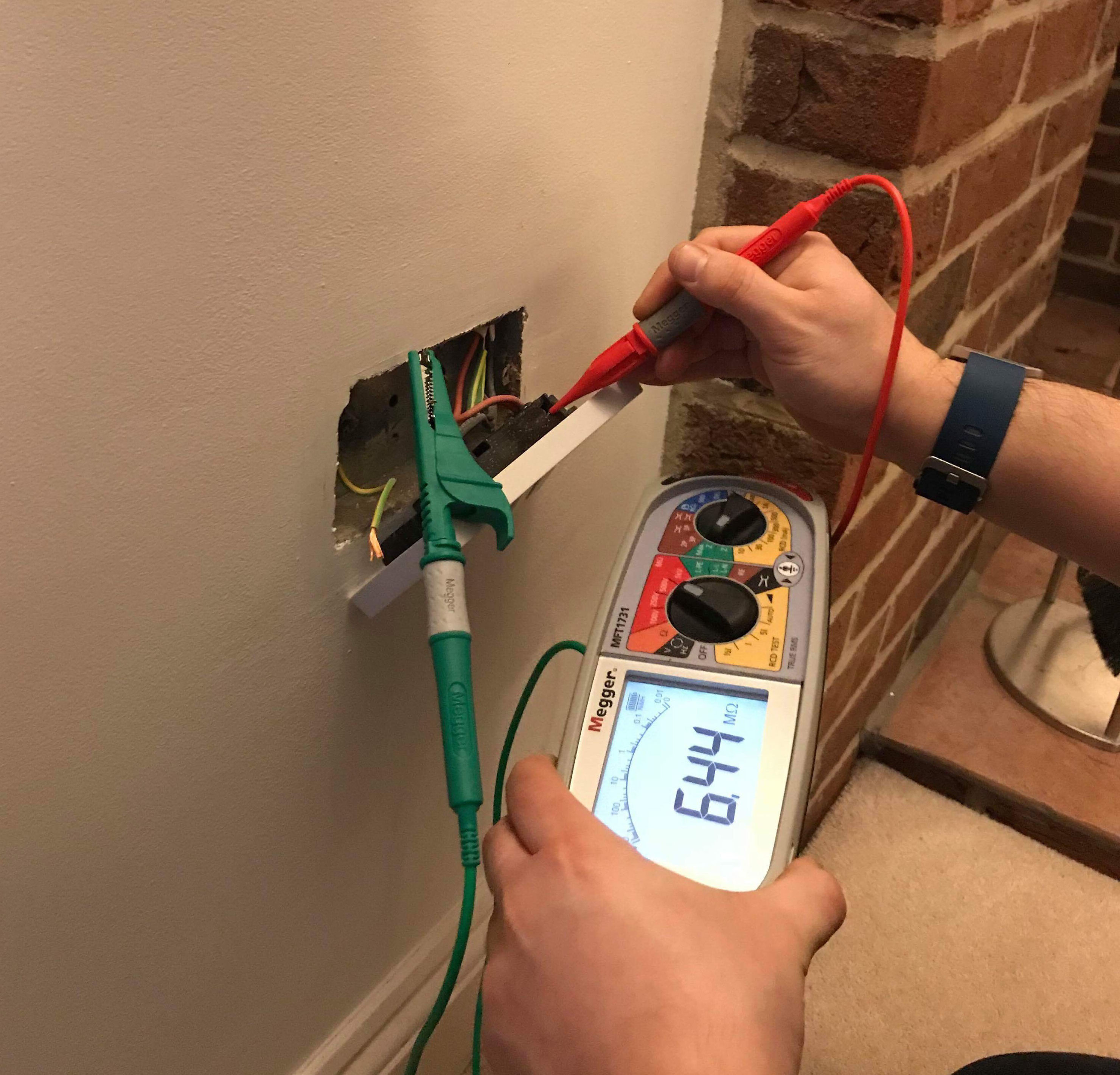 Services
JUST SOME OF THE SERVICES WE OFFER
Ashmoore Electrical is Part P registered and fully insured. We provide you with all the appropriate certification in order to keep your property safe and compliant with current legislation. For businesses this also ensures you are compliant with health and safety regulations.
"
I have to say I was extremely pleased with choosing Ashmoore electrical services. They were friendly professional and completed the job in time for me to carry on with my next project. Everything was clean and finished to a high standard. I would highly recommend their services and will definitely be using them again in the future. Thank you
"
Very professional, clean and tidy. Thanks for a great job, highly recommend
"
Highly recommend this company, they did a excellent job and everything was clean and tidy afterwards
"
Ashmoore Electrical placed some security lights around our cartlodge and it was exceptional work very professional throughout looks great. Thank you
"
Nick did an absolute fantastic job with a small renovation we did on a shed. He worked with us the entire time to make sure we got what we wanted while keeping the cost down. He is an absolute pleasure to work with, and I can't recommend him high enough. Great service from a great guy!
"
We would highly recommend Ashmoore Electrical Services for their prompt service, attention to detail, high professional standards and competitive pricing. We needed Ashmoore Electrical Services for a number of small outstanding electrical jobs including installing - external PIR lighting, induction hob, additional socket and 8 fire rated downlighters. We received a prompt reply to our initial enquiry and follow up communication has been professional and timely. The estimate for the work arrived ahead of the agreed time and was present with a breakdown of cost plus a date was offered for the work to be carried out. On the agreed day Ashmoore Electrical Service arrived on time and proceeded to complete the jobs in a methodical manner causing the minimum of disruption to the household. We were impressed by the level of attention to detail each job received and it was reassuring to know that Ashmoore Electrical Services complies with all regulations and guarantees their work.
"
i highly recommend ashmoore electrical services, i did a self build barn conversion with very limited drawings and specification. we knew what we wanted and where. we were more than confident in Nicks abilities from our discussions before the project started. He accommodated us in every aspect of the build, even when we changed our minds and wanted to do something differently, he responded positively. he turned up when he said he was going to and his attention to detail was outstanding.